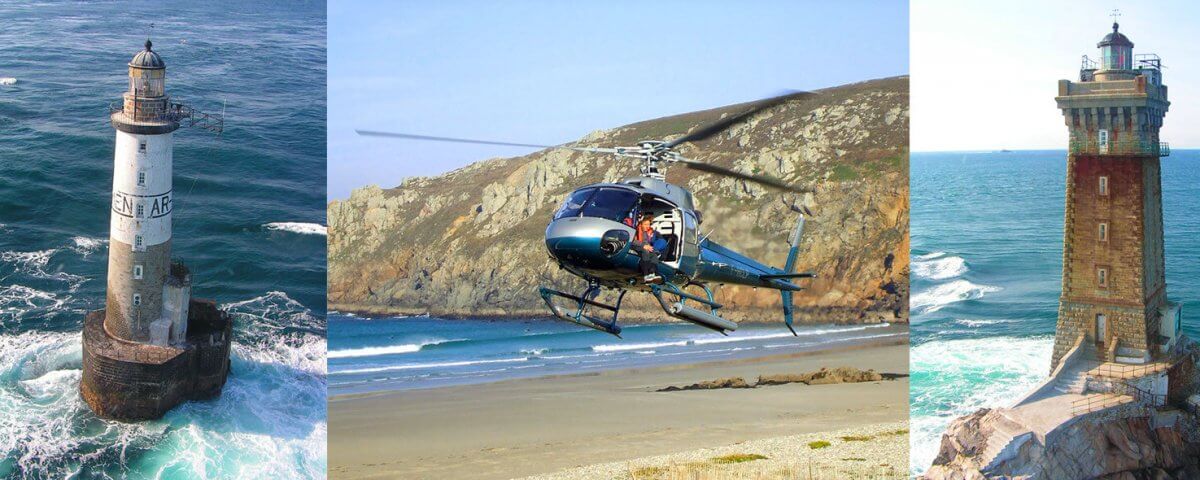 Helicopter flight on 13 and 14 August 2022, departing from the Baie des Trépassés
Want to live a unique and intense experience? Treat yourself to a helicopter flight and enjoy an exceptional panoramic view of the Finisterian coast. Strong emotions guaranteed! Accompanied by a qualified instructor, you will leave by helicopter from a site near the Pointe du Raz. Book your skydiving experience now.
Enjoy a helicopter flight over the Finisterian coast (Pointe du Raz – Finistère – Raz de Sein lighthouses). This is the perfect opportunity to discover – from the air – unique landscapes and heritage. Book your first helicopter flight today!
---
Prices for the dates of 13 & 14 August 2022
95€ per person for a first flight:
Flight over the lighthouse of la Vieille
Ile de Sein lighthouse Tévennec lighthouse
**********
Private flight on request (Armen, Ouessant, Sein) & Wedding proposal (on request)
**********
Tandem jump (on reservation)
Parachute jumping for individuals with a certificate
**********
Information and booking:
Hotel Restaurant of the Baie des Trépassés in Plogoff
02.98.70.61.34 – contact@baiedestrepasses.com